Once upon a time families created the finest sharies on their handloom that time has gone, modern factories took over this precious work and left only the weaving of towels to ensure their income at 10 RPS a piece…
The saying 'curse of the modern technology is so true for the whole villagers of Rajgram in Bankura district of West Bengal. Rajgram is a small village of nearly forty families of weavers. A few years ago I had to go to Bankura for one day for my work. The next day I spend some time in the village while waiting for my train. I was aware of the present situation of Rajgram and unable to resist going there.
There was a time when these people were happily living with their weaving profession. Earlier they used to weave Sharis and towels. Now they are only preparing towels. Even they cannot purchase the thread for themselves also. They have to take the thread from the creditor. For a pair of a towel, they earn only twenty rupees. Normally it takes a whole day to finish a pair of towels! Really they are facing the survival problem. Now a day's the females and the old men in the family are only sewing and the younger men are trying to get involved in other profession like rickshaw pulling.
Discovering life in the village of Rajgram….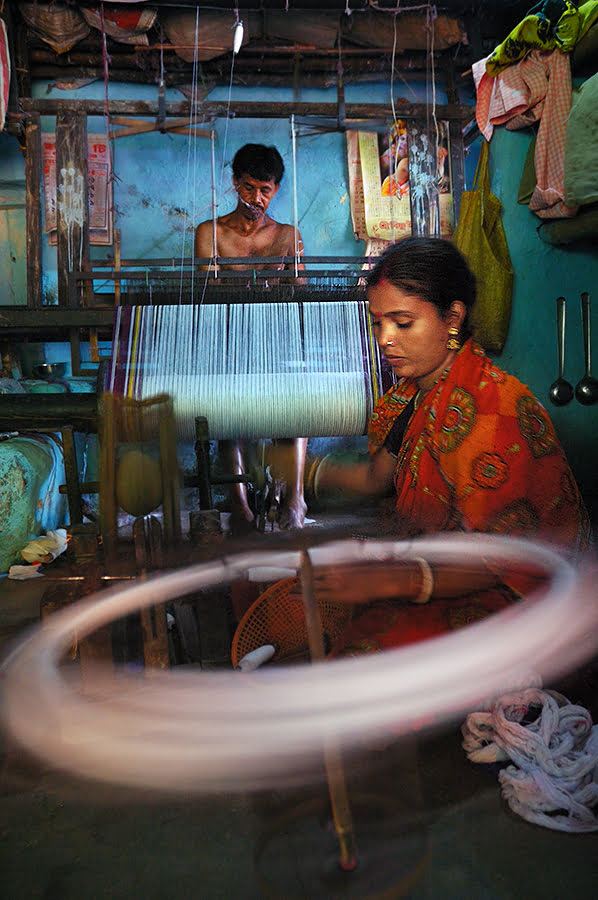 Power Cut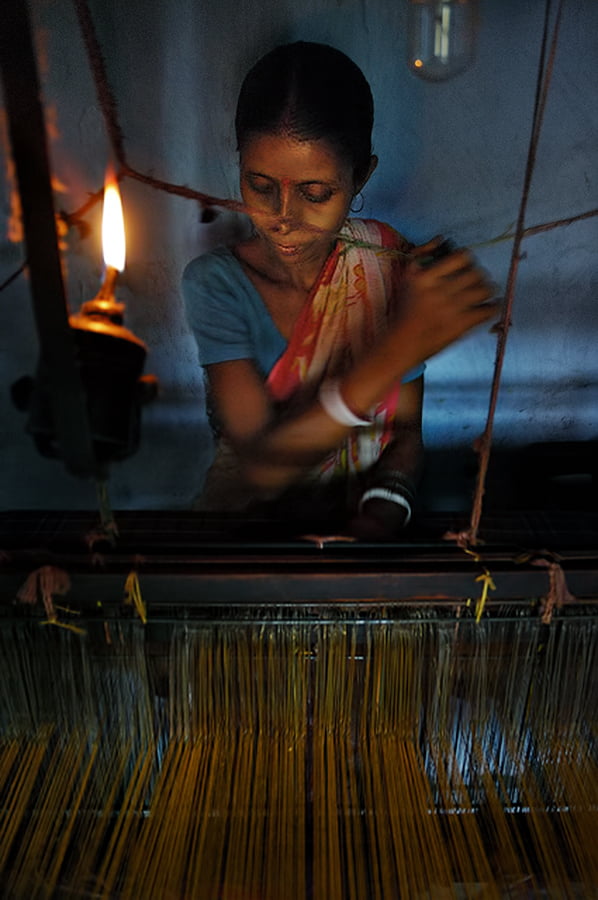 Another big problem for the people of Rajgram is the power cut.
Spinning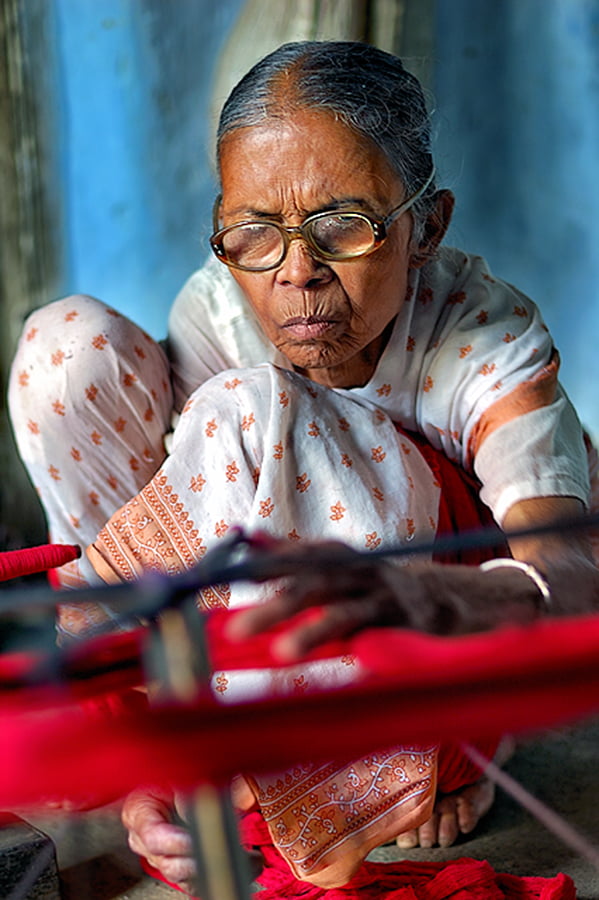 An old woman spinning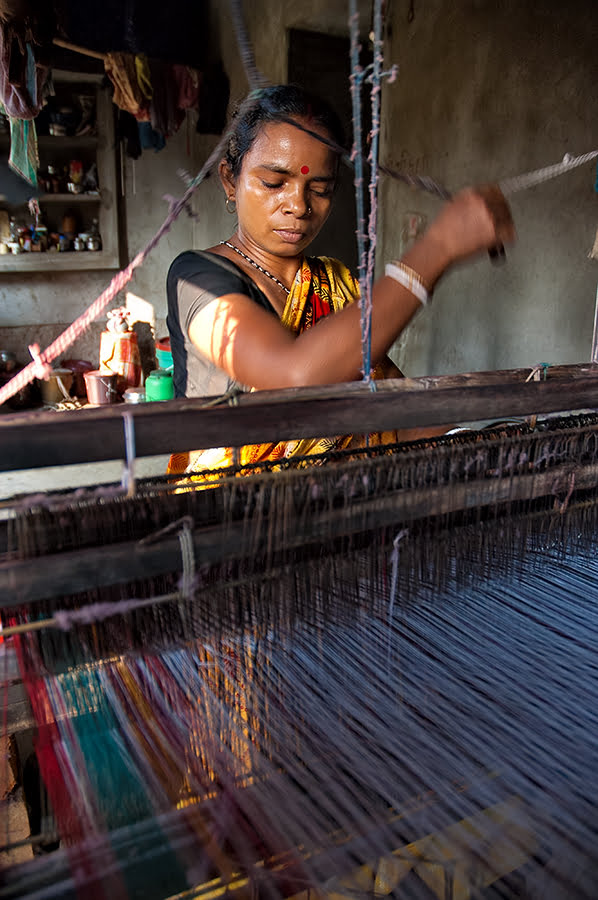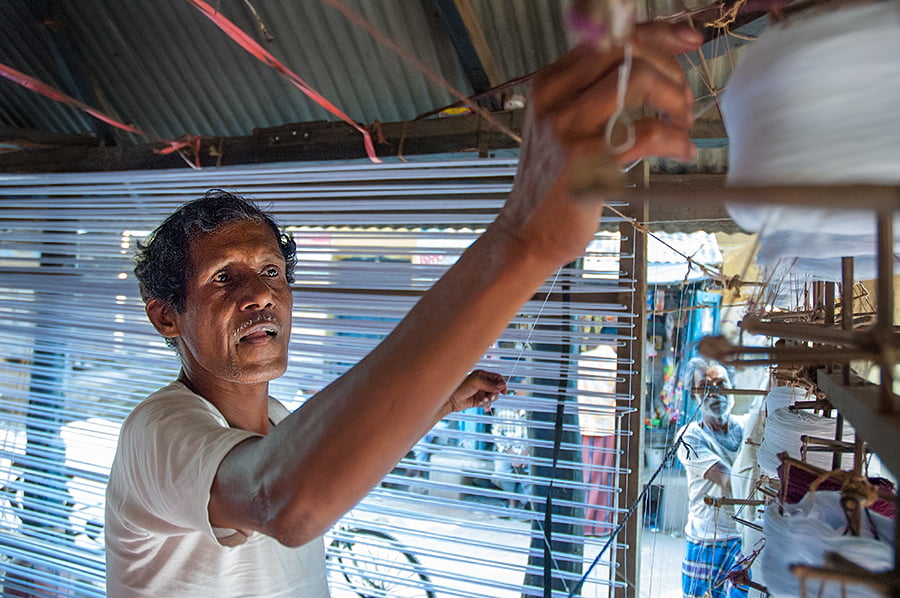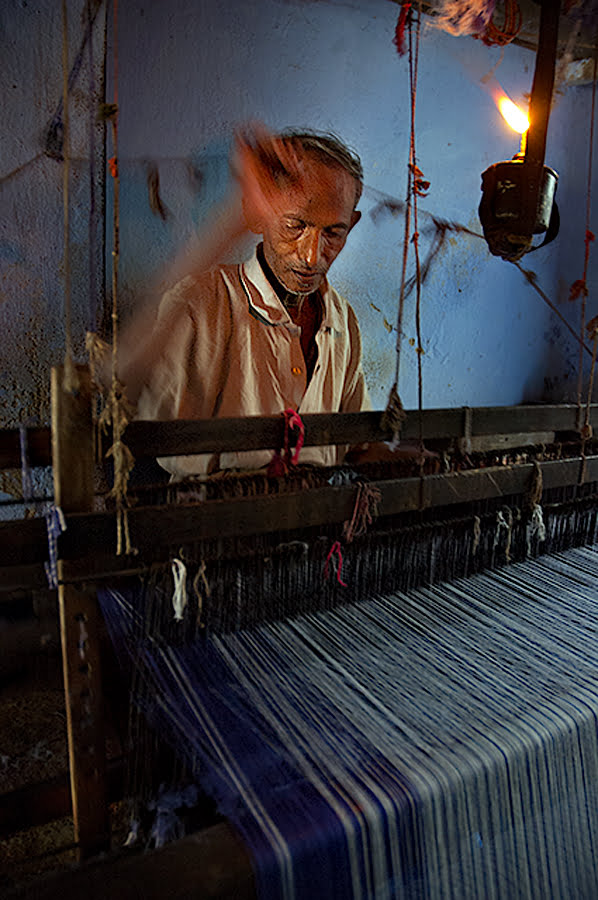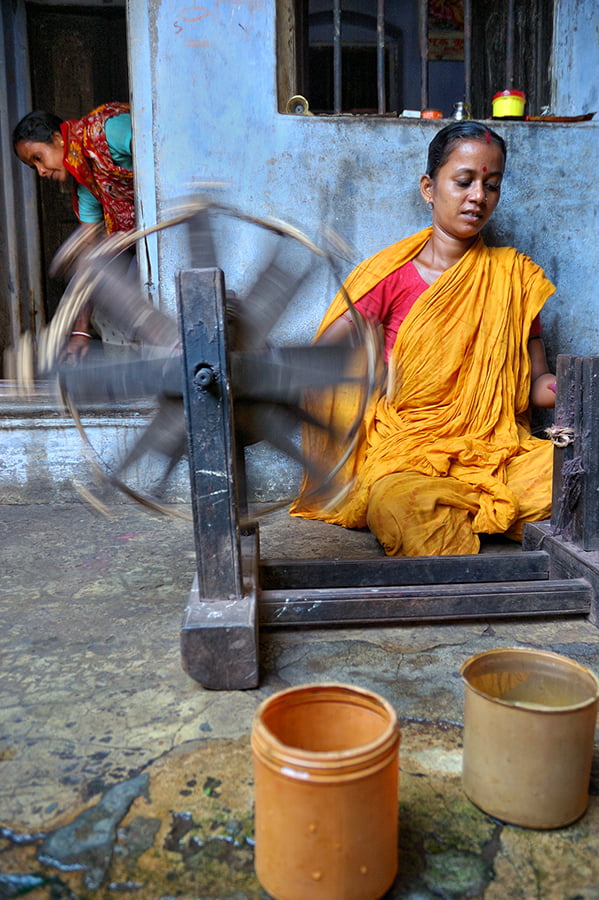 A house wife spinning her handloom in front of her small room.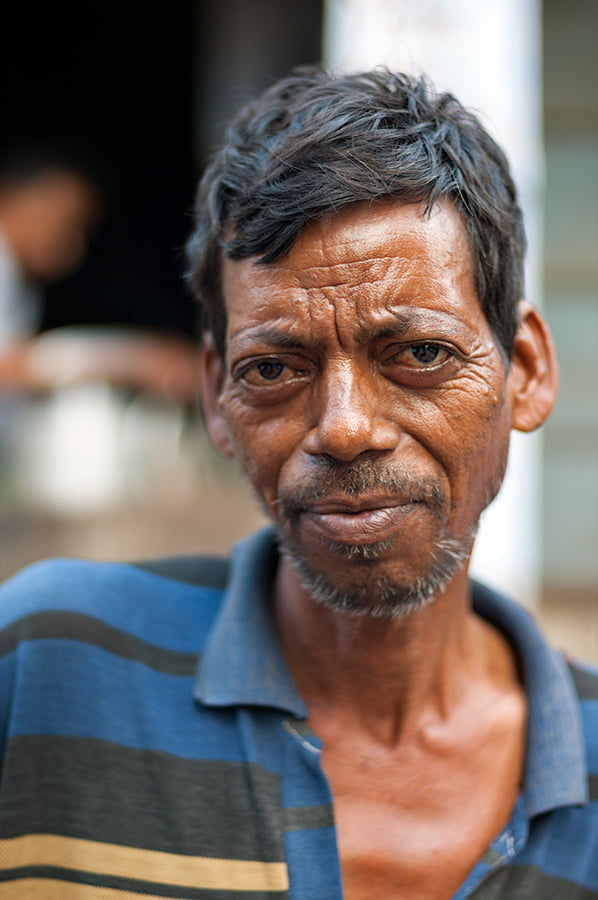 Shunil was one of the man who has changed his profession from weaving to rickshaw pulling. He was my rickshaw puller at Rajgram.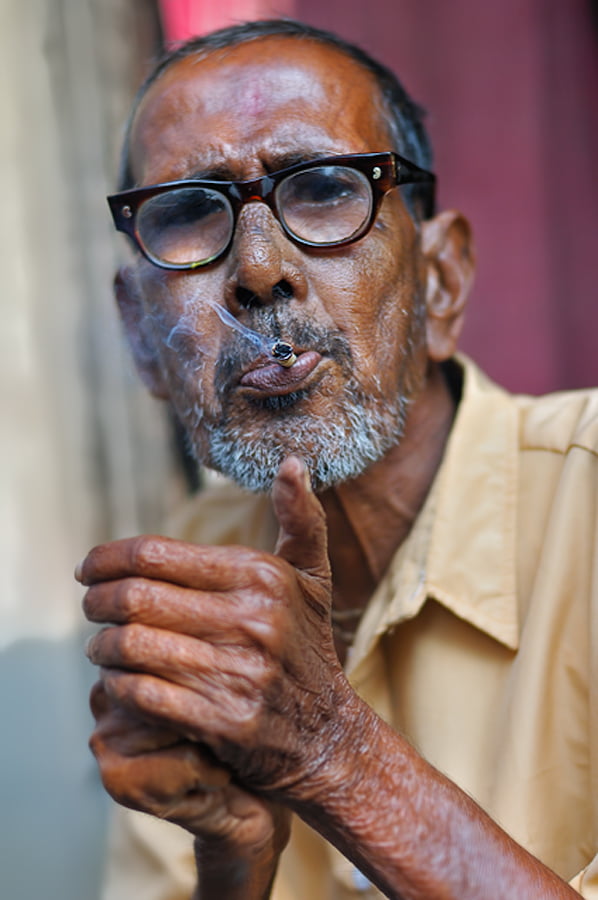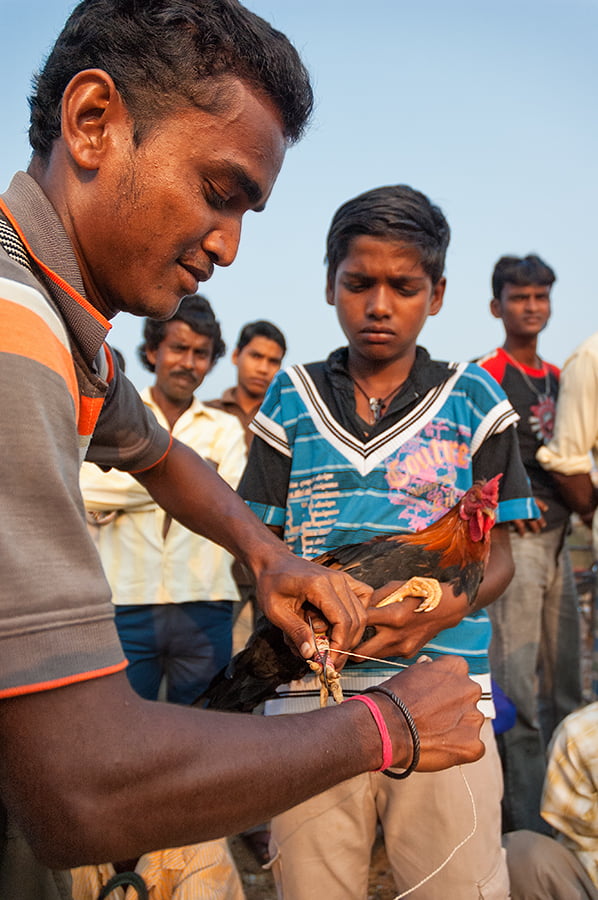 Shaving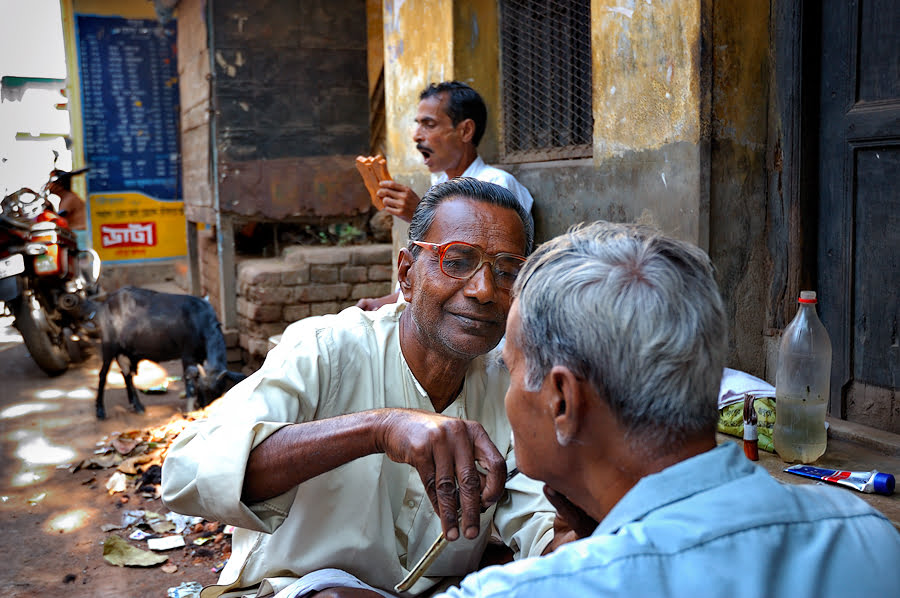 Life Goes On…