Making of a Devi is the story of the potters who have been devoted their life by making the Hindu goddess.
Radhe Das is a sixty-five years man has started making goddess at the age of seven. He has learned the art from his uncle. Radhe is the only earning member of his family. He is so poor that he cannot hire an extra person to help him. So he works alone in his workshop at Kumartuli.
LIVING STATUE OF A SCULPTOR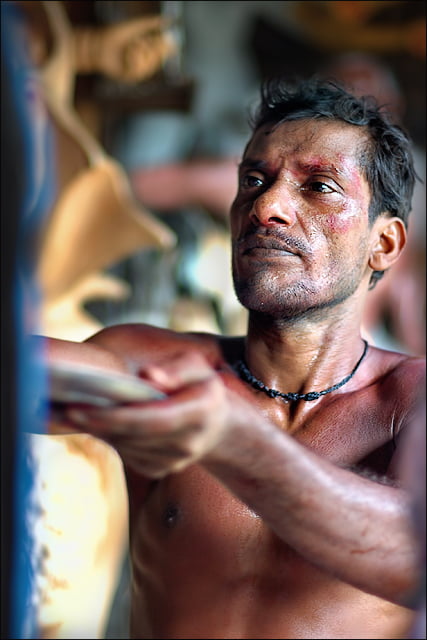 CHOKH DAN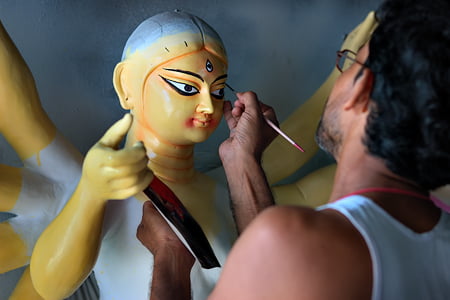 Creating the eye of a Devi is the most critical and challenging thing. In Hindu mythology it has a name called "Chokh Dan" (Eye Creation). Normally in the night of Mahalaya, before seven days of Puja all potters used to complete this "Chokh Dan" procedure.
ETERNAL TOUCH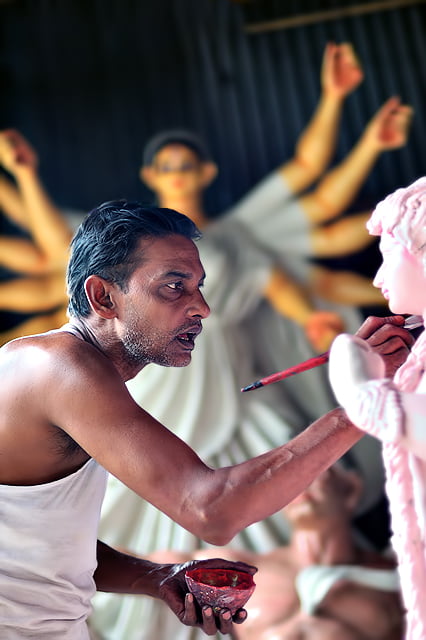 Narayan Pal is one of the potters at Kumartuli, Siliguri, West Bengal.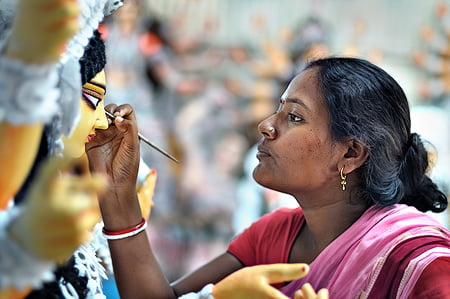 Anima Roy got inspiration from his husband seven years ago when her husband took her to Kumartuli. She is the only woman potter in this community. Now she and her husband works together to support their growing family.
PAINTING THE FACE